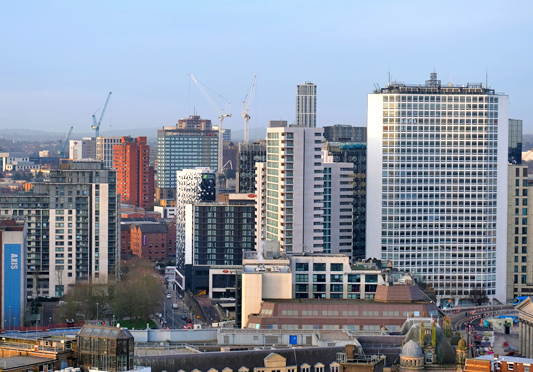 Annual crane survey: Birmingham construction resilient despite coronavirus
Development and construction activity in Birmingham remained positive in 2020 despite the onset of the coronavirus pandemic, with 34 schemes under construction and residential development the most active sector.
The city defied market challenges, according to The Deloitte Crane Survey, which monitors construction activity across a range of sectors including offices, residential, hotels, retail, education and student housing.
Residential development in Birmingham continues to set new records following the completion of 2,072 units. This is well above the 10-year average of 607 and the highest total in the past decade.
The survey shows that a further 3.61 million sq ft of office space is currently under construction across the quartet of core cities – Birmingham, Belfast, Leeds and Manchester.
The cities have delivered 5,405 student bed spaces in city centres, with a further 3,485 in development as universities and private student accommodation providers continue to invest in both teaching accommodation and student housing.
Edwin Bray, partner at Deloitte Real Estate in Birmingham and author of the survey, said: "2020 has seen a shift in development across the city, but it has remained resilient in a very challenging year.
"Both residential and purpose built student accommodation have performed well and although we have seen a significant drop in the amount of completed office space, there is still over one million sq ft under construction.
"Both domestic and foreign investors continue to see Birmingham as the UK city of choice as we look forward to hosting the Commonwealth Games in July next year. Beyond that, the arrival of HS2 and the first brand new intercity terminus station built in Britain for over 100 years, means Birmingham is continuing to attract national and international interest."
Daniel Barlow, managing partner for regional markets at Deloitte, added: "There are real signs of recovery and resilience across the UK, and it's incumbent on us all to maintain momentum to ensure that all cities, towns and villages level up."
Birmingham highlights:
Birmingham saw record highs for residential development in 2020 despite the onset of the coronavirus pandemic, with 2,072 units completed, well above the 10-year average of 607 and the highest total in the past decade;
Twenty residential schemes are currently under construction, including four new starts;
The city also recorded the highest figure for student accommodation with 1,458 beds completed in history of the Birmingham Crane Survey;
The amount of office space under construction fell for the fifth consecutive year, with completion of just over 210,000 sq ft in 2020 – similar to the levels seen in 2016 and below the 10-year average. However, this does follow a landmark year in office completions in 2019, when over 775,000 sq ft of new and substantially refurbished office space was delivered;
Pre-letting of offices remains strong with 51% of space currently under construction pre-let;
There were no major new schemes started in retail, for the second consecutive year.
Related News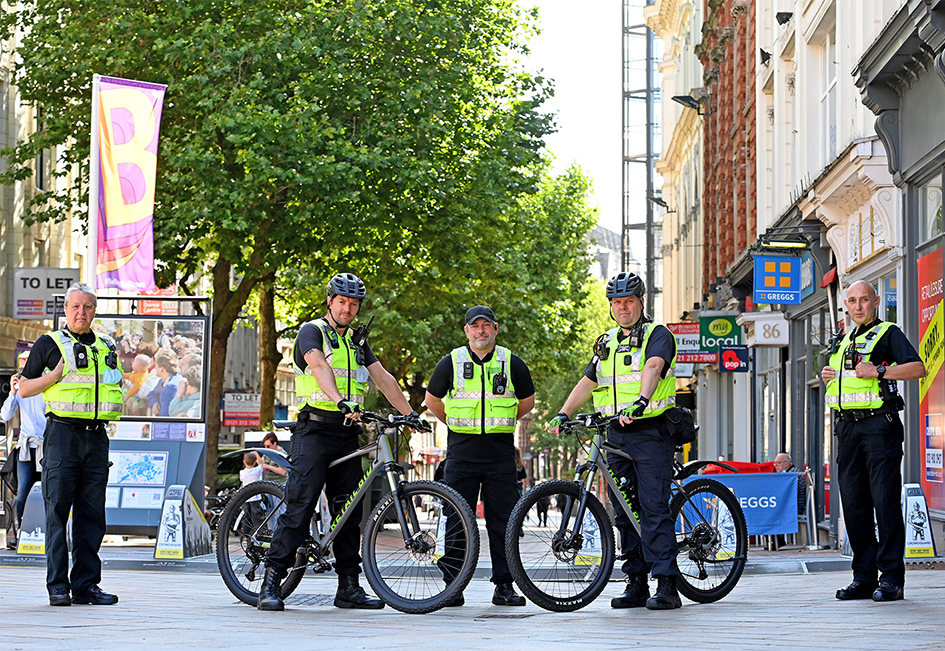 Retail BID secures fourth term for 2022-2027 after successful ballot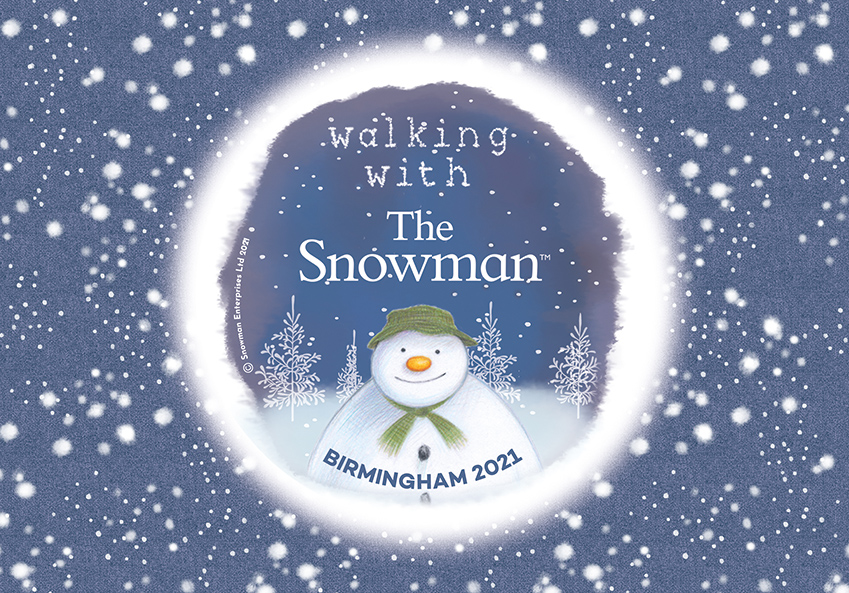 Christmas in Birmingham campaign revealed as BIDs collaborate for seasonal special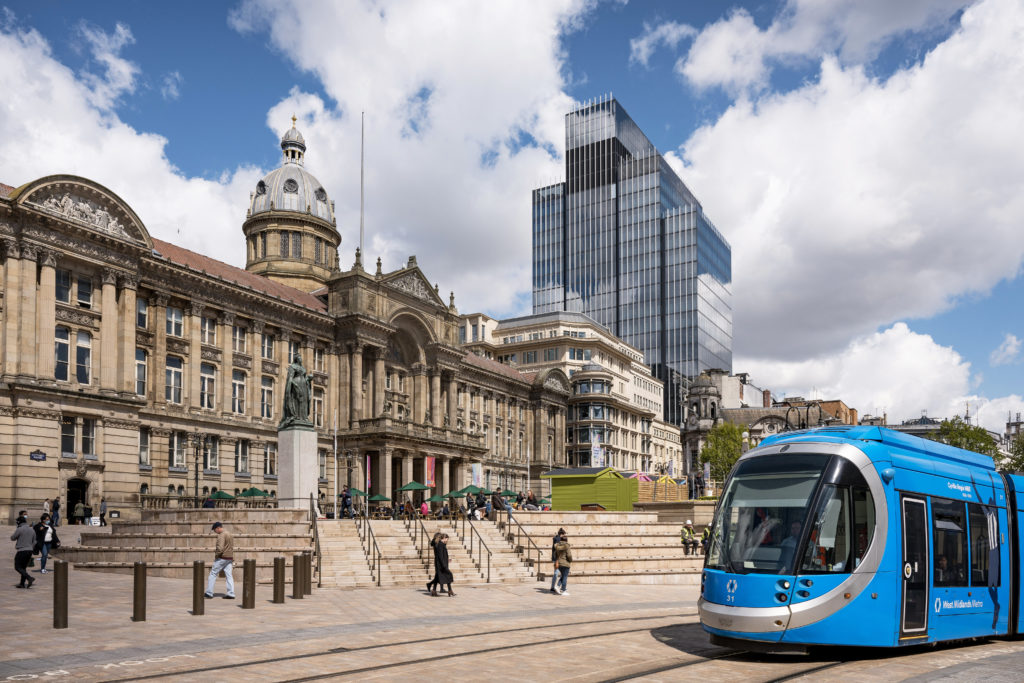 Birmingham 2022 Games organisers unveil city centre marathon route