Security and safety for retailers and their customers is high on the agenda for Retail Birmingham and the BID works closely with West Midlands Police and Birmingham City Council to ensure the city centre is a pleasant environment for businesses, visitors and shoppers.
West Midlands Police
The BID has a dedicated Police Community Support Officer (PCSO), Pat McGregor, working alongside the Retail Birmingham Team, patrolling the city centre daily and dealing with all street nuisances. Pat is also supported by a team of PCSOs and West Midlands Police Officers. Having this direct partnership link with West Midlands Police is a huge benefit of the BID and for its members.
The BID work closely with West Midlands Police, retailers and shopping centres with a view to reducing business crime in the retail area.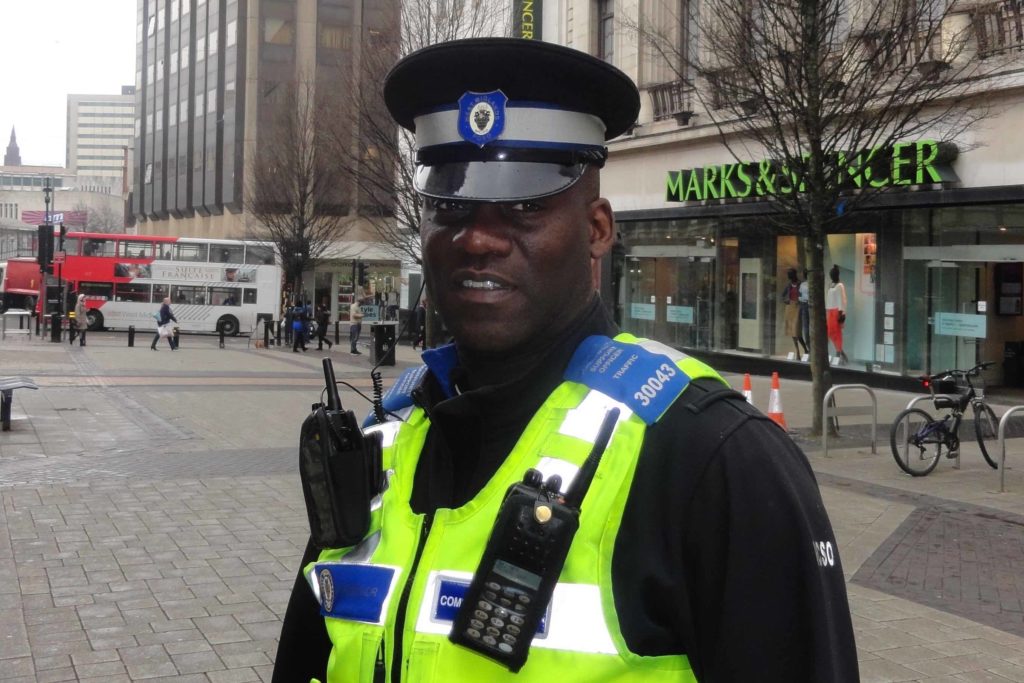 Retail Birmingham Text Message System
During its first term the BID created a unique text messaging system for all Retail Birmingham Members, which continues to be well received today. The system connects instantly to over 300 Managers/Assistant Managers within member businesses. It is only used for critical and important business information and is controlled by the Retail Birmingham team. The system updates all member businesses with city centre information such as planned demonstrations, road closures or business issues. The information includes verified sources from West Midlands Police, Birmingham City Council and other city centre stakeholders. It continues to be an excellent resource and proved to be very helpful during the city centre disturbances in 2011.