Jonathan Cheetham
Retail BID Chair & General Manager Grand Central
"The energy and profile surrounding Birmingham's retail offer is unprecedented, and the huge development over the past year has firmly positioned the city as a leading shopping and visitor destination. We now have the opportunity to build on this even further to maintain that momentum and reputation, and ensure that Birmingham's central retail core continues to develop and grow, offering a truly world-class experience."

As Chair of the Retail BID, Jonathan's role centres on ensuring that the city maintains a thriving retail environment from independents to national brands. As a key voice for retail, and General Manager of Birmingham's impressive new Grand Central shopping centre, he lobbies and influences partners and stakeholders at both a local and national level.
David Pardoe
Head of Retail & Brand, The Mailbox
"Retail Birmingham is hugely important to the city as it provides the only platform for the city's shops and stores to influence the decision makers who affect our trading environment - it's run by retailers for retailers. The next five year BID term will be a key period for all of Birmingham's retailers as the city continues to evolve and mature as the most significant shopping destination outside of London, there will be many challenges ahead as there always is for retailers but Retail Birmingham's team will be there at the heart, always presenting the case for Birmingham's traders and whether its street cleaning initiatives, marketing or anything else that concerns retailers getting things done."

With a retail career spanning high profile department stores and shopping centres, David has been a leading member of the Mailbox team for eight years.
Michaela Moore
General Manager, Bullring
"With the ongoing contraction of local authority budgets and consolidation of resources I believe it is vital that we continue to have a focussed, proactive, locally based team to promote and protect the interests of retailers and their customers in central Birmingham. We have a great city centre for shopping with five of the best department stores in the UK, three unique shopping centres and 140 independent retailers. The Retail BID supports retail with the marketing of our unique selling points and the suppression of street nuisances, noise and undesirable behaviour. The city centre landscape is softened and brightened with floral decoration and our environment is further improved by deep cleaning. The Retail BID comes up for a renewal ballot in September 2016 and I strongly recommend members vote to continue this important resource."

Michaela Moore, a retailer with 30 years of experience, has been General Manager of Bullring Shopping Centre since 2014.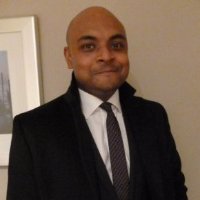 Parminder Sahota
General Manager, House of Fraser
Parminder has been General Manager of Birmingham's flagship House of Fraser department store since 2016, having held a number of senior management positions for the company throughout the UK.

Mike Ferguson
Owner, Smithsonia Gifts
Unique gift and jewellery store Smithsonia began life in Harborne High Street in 1979 before relocating to Birmingham's historic Piccadilly Arcade in 1982.

Mike champions independent retail and enjoys the challenge of trying new things to differentiate Smithsonia from larger chain stores.

Kerry Wayt
Area Manager, Boots
As Area Manager for Boots in central Birmingham, Kerry is responsible for 17 stores across the city from large retail sites to hospital pharmacies including the main Boots store on High Street, together with stores in New Street, Bullring and New Street Station.

Richard Norgrove
Director Horton's Estate
A well-known figure in the West Midland's property sector, Richard has been a Director at Midlands based Horton's Estate since 2008. Horton's own and manage a large property portfolio within Birmingham city centre.
Chief Superintendent Andy Parsons
West Midlands Police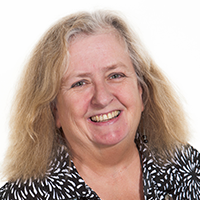 Kath Hartley
Councillor, Birmingham City Council
Councillor Kath Hartley has represented the Ladywood Ward since 2000. She has lived and worked in the city since studying at the University of Birmingham. Kath's special interests are transport, the street scene and environmental matters.

Lisa Trickett
Councillor, Birmingham City Council
Lisa Trickett was elected as a Labour Councillor in 2012 and is the Cabinet Member for Sustainability. Councillor Trickett's main responsibilities are to help position Birmingham as a technologically 'Smart City', 'Entrepreneurial City' and a 'Green City', with a sustainable infrastructure that supports these objectives through initiatives that are delivered by the City Council and also by partner agencies, private and third sector organisations.